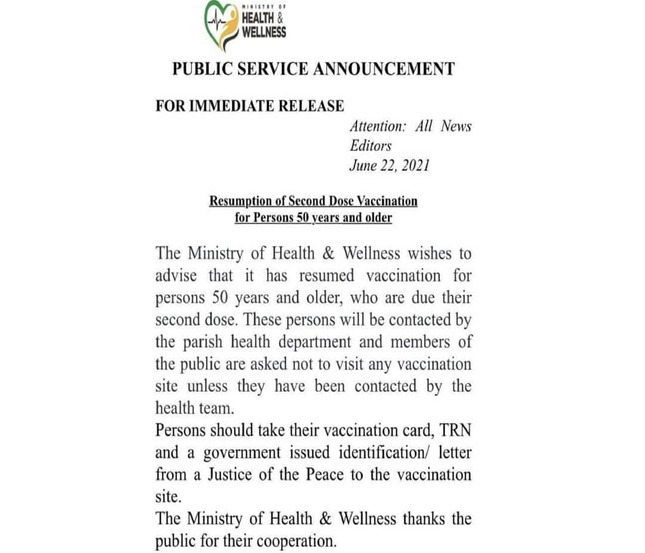 Resumption of Second Dose Vaccination for persons 50 years & older
The Ministry of Health and Wellness has resume second dose vaccination for persons 50 years and older who are due their vaccine. Persons will be contacted by the parish Health Department. Members of the public are ask not to visit any vaccination site unless they have been contacted by the health team.
Take your vaccination card as well as government issued identification card. Please abide by the COVID-19 guidelines, bring Immunization card and wear a mask.